Welcome to Guardian Storage
We welcome you to our website! Whatever brought you here, we hope to impart a sense of the service and professionalism we can offer you when your rent your storage space with us.
At Guardian Storage, we offer high-security locks provided standard for all our storage units, personal entry codes, computer monitoring and recording of unit and gate activity, 85 full HD security cameras with complete street to unit coverage and 24/7 digital video recording, security lighting, gated and keyed access points and perimeter fencing. We employ regular professional pest control treatments, professional cleaning services and full-time maintenance on-staff.
We strive to keep our facility clean and well maintained. But most of all we are committed to providing a high level of security for your belongings. As such, we not only endeavor to maintain our current level of security but to continuously find new ways to enhance the security of our storage facility.
A Fullerton - Anaheim Self Storage Unit Facility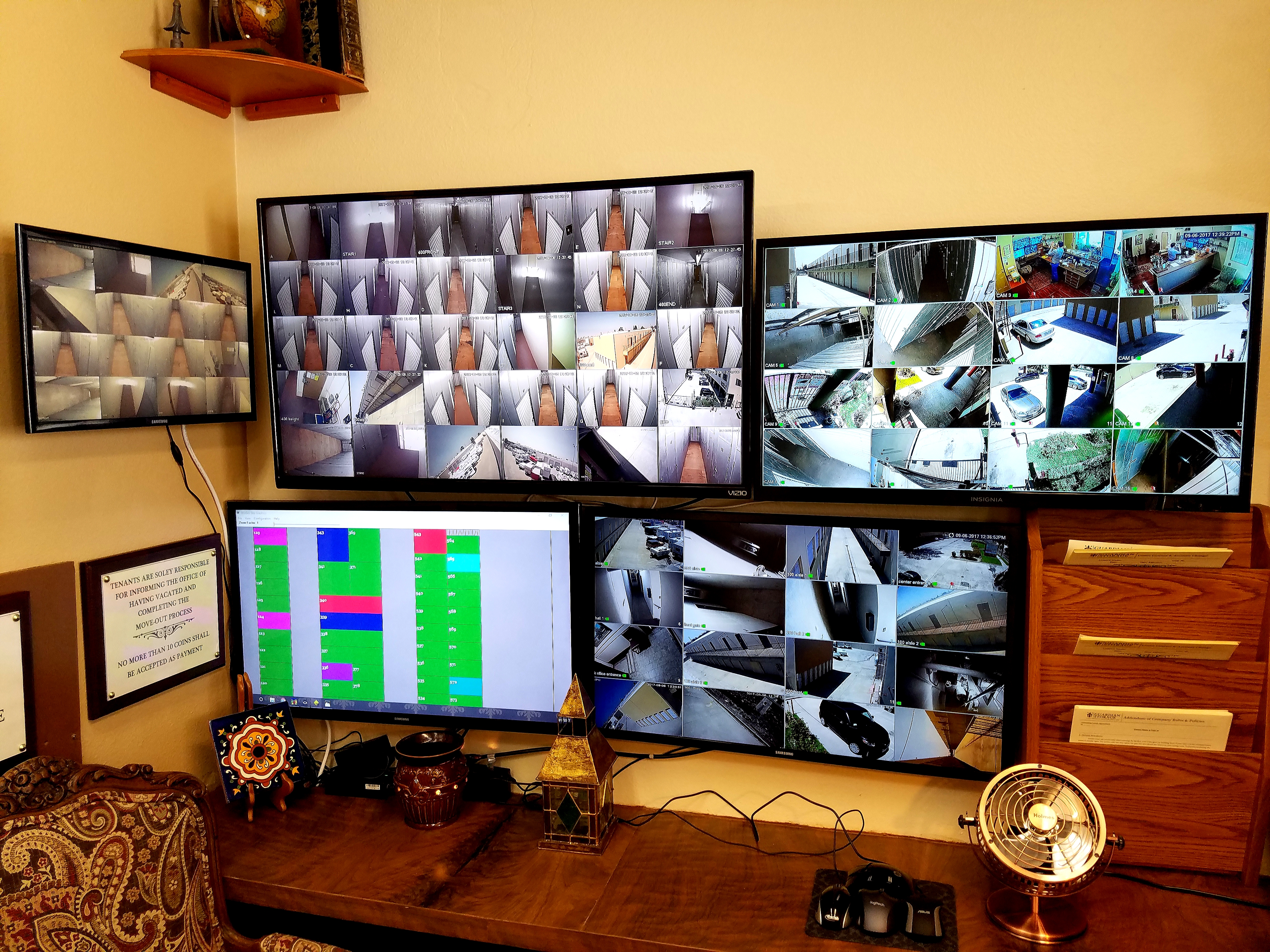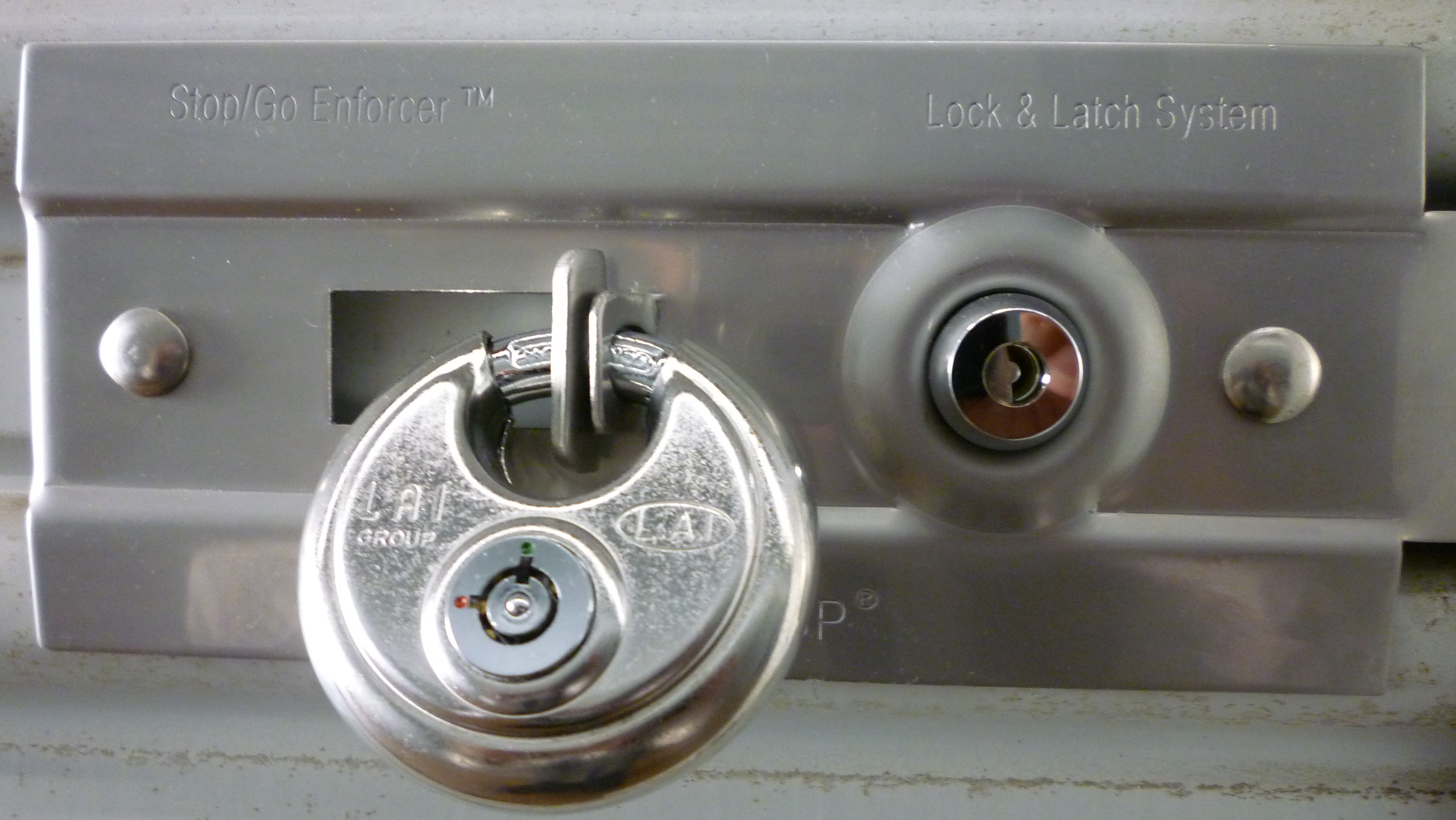 Our Fullerton storage facility near Anaheim features self storage unit sizes from as small as 4'x5' to as large as 40'x40', for rent at affordable rates. There are drive-up, ground floor, second floor and extended access hours options available. You may view all of our storage unit rental rates/prices on the ​​Storage Unit Sizes & Rates Page. We are currently offering a one month off coupon for new tenants.
If you need any help discerning which unit size is right for you, please visit our Storage Unit Size Charts page, which features unit graphics to help you visualize what storage space suits your needs. We have also included packing tips to help you make the best of your storage space.​
All units are swept & moped, the doors lubricated and the storage space is treated with insecticide prior to move-in.​
Pay by cash, check, all major credit cards, Apple or Android pay or pay online on our website.
All motion sensor and perimeter gate activities are monitored at the office. Audit logs are permanently retained for all door & gate activities. The storage facility is behind a passcode-protected gate. The storage yard completely enclosed by perimeter buildings and fencing.
Interior units are behind locked steel doors. Most upstairs units are behind two.  Our facility features extensive security lighting as a night-time deterrent.
Our 85 H.D. cameras provide total-facility, street-to-unit coverage. Our system features 2 2k, 55 1080p, and 28 720p cameras and long-term digital recording. Every driveway, walkway, staircase and hallway is under surveillance. Recording takes place on seven independent systems with over 70 terabytes of hard drive capacity.
​To maximize your security, our units feature high-security cylinder locks & a high-quality disklock. Cylinder locks are impossible to cut or grind off, unlike standard storage unit locks, while the disk-detainer locking system (normally only seen in the most high-end, high-security locks) makes the lock extraordinarily difficult to pick or tamper with. It features stainless-steel plates to resist drilling. The disklocks are high-quality and offer an additional layer of protection. All of this is included standard when you lease a unit with Guardian.
Each storage space is alarmed with its own motion sensor connected to our computer system; deactivated only with your own access code. All motion sensor and gate activities are monitored at the office. Audit logs are permanently retained for all door & gate activities.